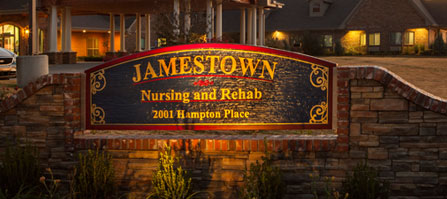 Welcome to Jamestown Nursing and Rehabilitation Center
Jamestown Nursing and Rehab Center provides exceptional skilled care in a compassionate and luxurious environment. Our licensed physicians, nurses, therapists, support staff and other healthcare professionals believe building strong relationships with our residents and families is essential to the healing process.
Start Your Career at Jamestown Nursing and Rehabilitation, Apply Now!
We are devoted to providing high quality care which celebrates the dignity and grace of every person who enters our home.